As the hub of our homes, living rooms deserve a great deal of attention when it comes to interior design. One crucial aspect of living room decor is the choice of coffee table, as it serves as a focal point and provides practical use.
In this article, we'll explore the benefits of choosing a wooden coffee table for your living room, as well as some key considerations to keep in mind when making your selection.
Types of Wooden Coffee Tables
There are several types of wooden coffee tables to choose from, depending on your style and budget. Here are some of the most popular types:
Solid wood: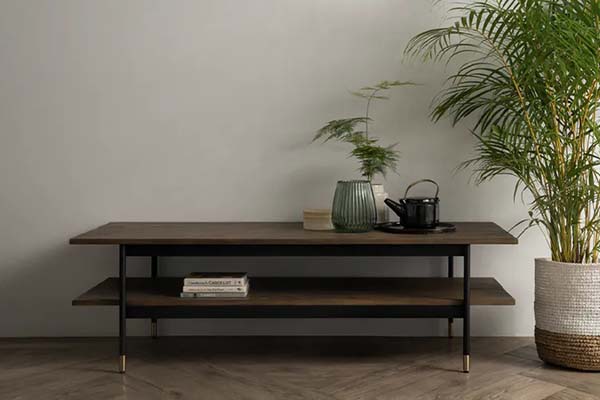 A solid wood is made entirely from a single piece or several pieces of natural wood. The wood used is usually hardwood, such as oak, cherry, or maple.
Solid wood coffee tables are prized for their durability, beauty, and unique grain patterns.
Veneer wood: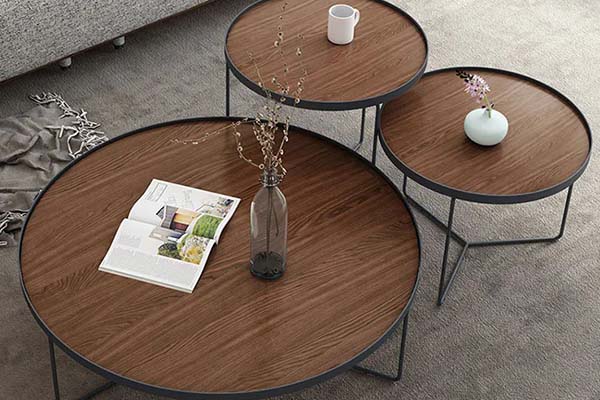 A veneer wood is made from a thin layer of wood, called a veneer, that is glued onto a less expensive wood substrate, such as MDF (medium-density fiberboard).
The veneer is typically made from hardwood, such as oak, walnut, or cherry, and is chosen for its beauty and durability. Veneer wood coffee tables are often less expensive than solid wood coffee tables but still offer a similar look and feel.
Reclaimed wood: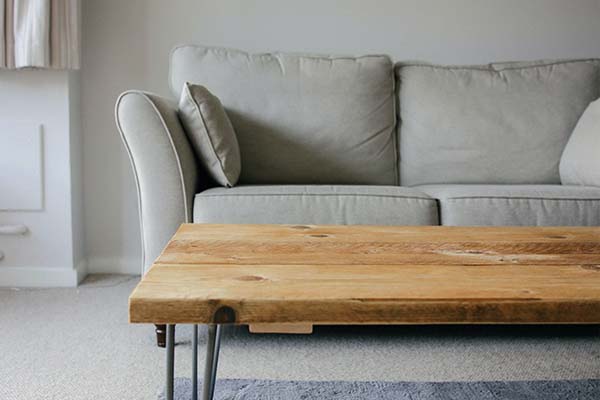 A reclaimed wood has been salvaged from old buildings, barns, or other structures. The wood used may be several decades or even centuries old, and its age and history give it a unique character and charm.
Reclaimed wood coffee tables are popular for their sustainability, as they give new life to old materials and reduce the demand for new resources.
Live-edge wood: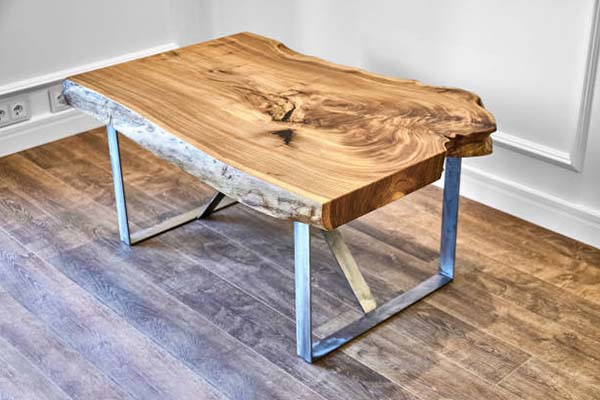 Live-edge wood is cut in a way that preserves the natural curves and irregularities of the tree, resulting in a unique and organic shape.
Live-edge wood coffee tables are often made from hardwoods such as walnut, cherry, or maple and are prized for their natural beauty and one-of-a-kind character.
The Benefits of a Wooden Coffee Table
Timeless Appeal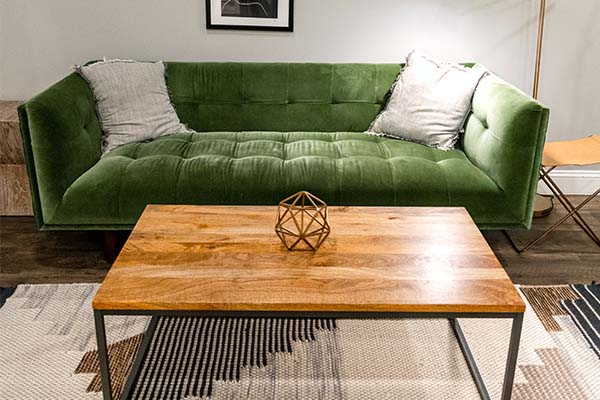 One of the main advantages of a wooden coffee table is that it will never go out of style.
Unlike other materials, such as glass or metal, which can feel trendy and may quickly date, wooden coffee tables are classic and elegant.
Durability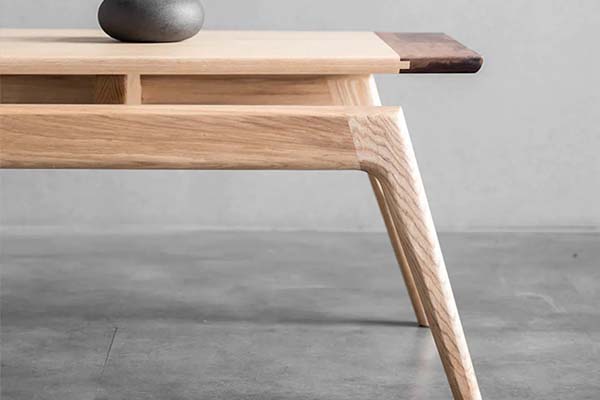 Another significant advantage of wooden coffee tables is their durability. Wood is a sturdy and reliable material that can withstand daily wear and tear.
As a result, a wooden coffee table is an excellent investment, as it is likely to last for many years without showing signs of wear or damage.
Versatility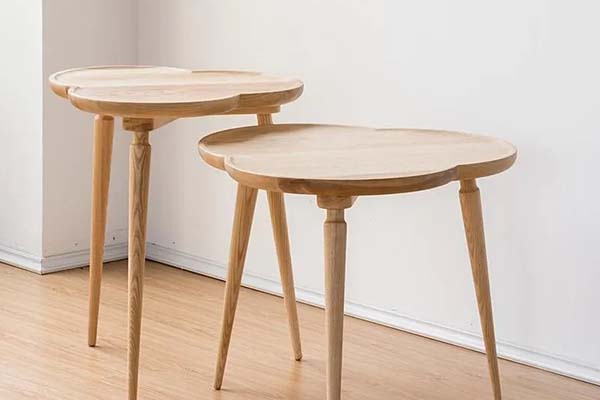 Wooden coffee tables are highly versatile, making them an excellent choice for a wide range of interior design styles. Whether your living room is modern, traditional, or somewhere in between, you can find a wooden coffee table that complements your decor.
Additionally, wooden coffee tables can be stained or painted to match your existing furniture, allowing you to customise your piece to suit your specific tastes.
Functionality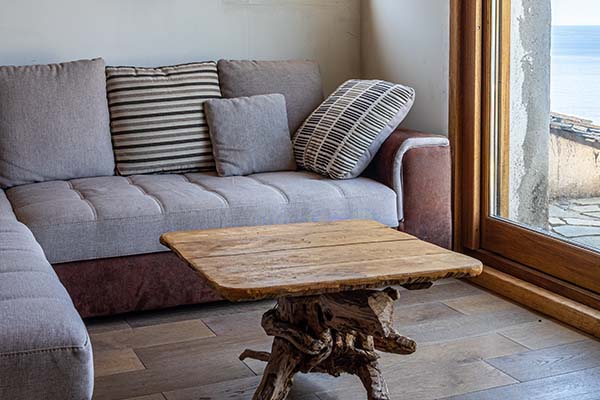 A wooden coffee table is not only a stylish addition to your living room; it is also highly functional. With a flat surface and sturdy legs, it provides the perfect spot to place your drinks, snacks, and remote controls.
Additionally, some wooden coffee tables come with built-in storage, such as drawers or shelves, allowing you to keep your living room neat and organised.
Care Tips for Wooden Coffee Tables
To keep your wooden coffee table looking great for years to come, follow these care tips:
Dust regularly:
Use a soft cloth to dust your coffee table regularly, as dust can scratch the surface.
Use coasters:
Always use coasters for drinks and other items that can cause water stains or scratches.
Avoid direct sunlight:
Direct sunlight can fade and damage the wood, so keep your coffee table away from windows or use curtains or blinds to block the sunlight.
Clean spills immediately:
If you spill something on your coffee table, clean it up immediately with a soft cloth and mild soap and water.
FAQs
What is the best type of wood for a coffee table?
The best type of wood for a coffee table depends on personal preference, style, and budget. Solidwoods like oak, walnut, and maple are popular choices due to their durability and aesthetic appeal.
Alternatively, softwoods like pine and cedar can be a more affordable option but may not be as durable as hardwoods.
How much should I spend on a wooden coffee table?
The cost of a wooden coffee table can vary greatly depending on various factors such as the type of wood used, the size of the table, the design, and the quality of craftsmanship.
Ultimately, the amount you should spend on a wooden coffee table depends on your budget and personal preferences. It's important to consider factors such as the style of your room, the functionality you require from the table, and the durability and quality of materials used.
You may want to do some research on different options and compare prices before making a purchase to ensure you get the best value for your money.
How often should I oil my wooden coffee table?
It is recommended to oil your wooden coffee table at least once a year. However, the frequency of oiling may depend on factors such as the type of wood, the amount of use the table gets, and the environmental conditions it is exposed to.
If you notice that the wood is starting to look dry or faded, it may be time to apply oil to restore its shine and protect it from moisture. It's important to use an oil that is appropriate for the type of wood your table is made from.
Summary
A wooden coffee table is an excellent investment for your living room. It provides a functional and stylish space to place your drinks, snacks, and remote controls while also adding character to your decor.
When selecting a wooden coffee table, ensure it complements your existing decor and meets your needs.