Lighting plays a crucial role in any interior design, and this is especially true when it comes to small bedrooms.
With limited space, it's essential to choose lighting solutions that maximise both style and functionality.
In this article, we will explore some practical and creative lighting tips and ideas to help you create a well-lit, inviting, and cosy atmosphere in your small bedroom.
Importance of Lighting in Small Bedrooms
In a small bedroom, the right lighting can make a significant difference in creating an illusion of space and enhancing the overall atmosphere.
Well-planned lighting can also improve functionality by providing adequate illumination for various activities such as reading, getting dressed, or working.
By strategically combining different lighting solutions, you can transform your small bedroom into a cosy and inviting retreat.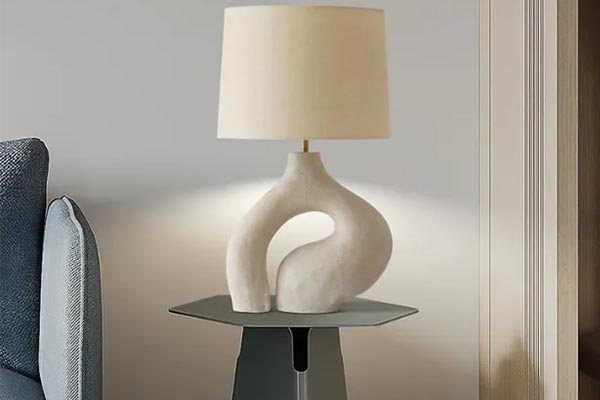 Ambient Lighting Solutions
a: Overhead Lighting Fixtures
To create a bright and evenly lit space, consider installing an overhead lighting fixture. Choose a fixture that complements the style of your bedroom, such as a flush mount or a small chandelier.
Avoid oversized fixtures that overpower the room and opt for energy-efficient LED bulbs to save on electricity costs.
b: Wall Sconces
Wall sconces are a fantastic option for small bedrooms, as they save precious floor space.
Install sconces on either side of the bed to provide soft, ambient lighting for reading or relaxing. You can choose from a variety of designs and finishes to match your bedroom decor.
Task Lighting for Specific Areas
a: Bedside Table Lamps
Bedside table lamps are not only functional but also add a touch of style to your bedroom. Opt for lamps with adjustable arms or go for wall-mounted options to save space on your nightstand.
Consider lamps with built-in USB ports for convenient charging of your devices.
b: Desk or Vanity Lighting
If you have a desk or vanity area in your small bedroom, proper task lighting is essential.
Choose a small desk lamp or a vanity mirror with built-in lights to ensure optimal visibility for activities like working, applying makeup, or grooming.
Accent Lighting for Visual Interest
a: LED Strip Lights
LED strip lights are an excellent way to add a warm, ambient glow to your small bedroom. Place them along the perimeter of your ceiling or behind furniture to create a subtle and inviting atmosphere.
You can also install them under shelves or behind headboards for a unique visual effect.
b: Fairy Lights
Fairy lights are a popular choice for creating a magical and cosy ambiance in small bedrooms.
Hang them above your bed frame, drape them along a curtain rod, or intertwine them with your room's decor. Choose warm-white or soft pastel-coloured lights for a soothing effect.
Maximising Natural Light
To make the most of natural light in your small bedroom, keep your windows free from heavy curtains or blinds.
Opt for sheer curtains or light-filtering blinds that allow natural light to flow into the room. Avoid blocking the windows with furniture or bulky accessories that obstruct the light.
Consider using mirrors strategically to reflect natural light and create the illusion of a larger space.
FAQs
1. Can I use multiple lighting fixtures in a small bedroom?
Yes, you can! In fact, using a combination of different lighting fixtures, such as overhead lights, wall sconces, and table lamps, can help create layers of light and enhance the functionality and aesthetics of your small bedroom.
2. What type of bulbs should I use for energy-efficient lighting?
Opt for LED bulbs, as they are energy-efficient, long-lasting, and available in various color temperatures to suit your preferences. LED bulbs also produce less heat, making them safer for small spaces.
3. How can I make my small bedroom appear larger with lighting?
To create a sense of spaciousness, focus on distributing the light evenly throughout the room.
Avoid harsh, direct lighting that can create shadows. Instead, opt for diffused lighting and use mirrors to reflect light and create an illusion of space.
Summary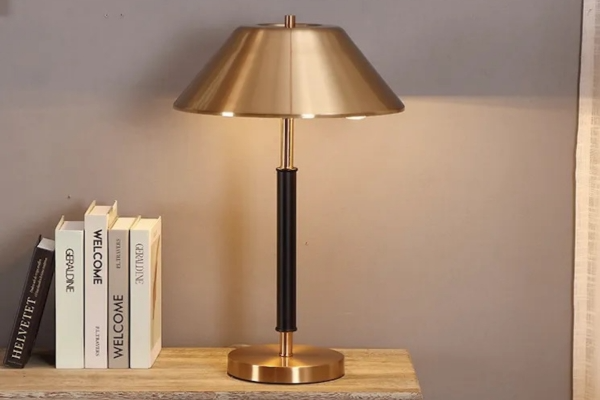 Lighting is a crucial element in transforming a small bedroom into a comfortable and inviting space.
By incorporating various lighting solutions such as ambient, task, and accent lighting, you can create a well-lit environment that enhances both functionality and aesthetics.
With these lighting tips and ideas, you can create a small bedroom that feels spacious, cosy, and beautifully illuminated.